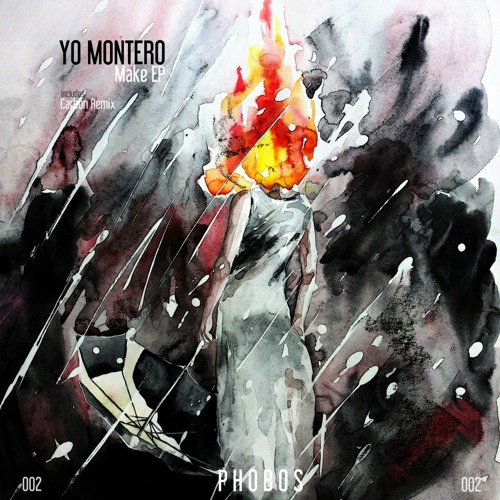 As labels go, Phobos Records is a little baby, that has somehow fit into shoes much bigger than their own, and made it work with wonders. Their second ever EP is of the Frenchman Yo Montero and his own Make EP. Sssso so so deep and minimal its such a pleasure it has been released onto the world.
The EP contains 4 sublime tunes; Make Me Trip, Make Me Dance, Make Me Feel, and an incredible remix by Carbon. Each has that constant hum of bass goodness and that repetitive beat that throbs over and over in that organ between your ears. Make Me Trip is a vibrating track that shakes you up, while almost calming you down at the same time, come back to this one. Make Me Dance is definitely the up beat number that really does keep you up all night, try turning it off… I can't. And finally Make Me Feel is a great finish to the EP with sci and tech hums and an ambient base to it that sends you traveling.
All can be downloaded on beatport.