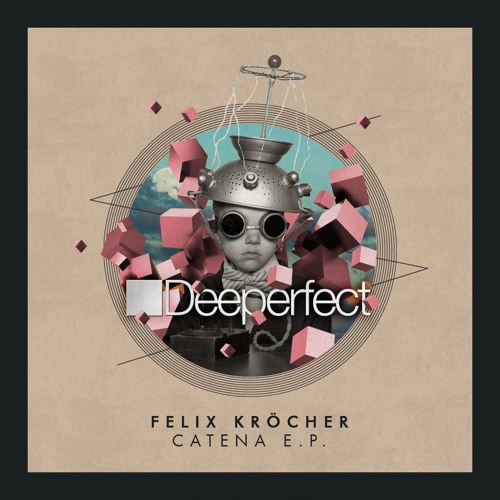 Felix Kröcher is not an unknown name. His melodic techno, with minimal aspirations, is unique and at one with the German techno scene. From his home base in Frankfurt, the very center of Europe, he is able to attract the most simple elements that define sounds in scenes around the continent and like a good alchemist turn them into gold.
Download this EP on Beatport!
In this, Catena EP, released by Deeperfect Records, he demonstrates how simple elements can turn into the deepest of creations, without crossing the borders of that minimalist sound. Catena is true deep techno, while Wigbert's remix is almost an ode to minimalism and displays a powerful use of synthesizers. In the track, Stars, he adds powerful peaks and a groove that even Umberto Pagliaroli's tech house remix stays faithful to.