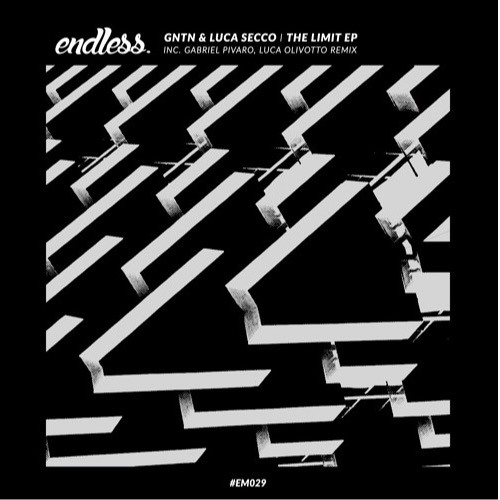 GNTN are relatively new to the Techno scene, only having formed 2 years ago. Coming from Recklinghausen, Germany, close to The Netherlands border, their sound is clearly inspired by their surroundings. They have been constantly redefining their sound – starting with UK House influenced tracks and now varying a bit more in the direction of harder tech-house and techno sounds. In their set's they combine skillfully fresh tech house beats with pumping techno tracks.
I had the chance to do a bit of an interview with them, what they're about, and their plans for the future.
(Tom) Hey guys, first off, great release with Luca Secco, it ticks all the right boxes for me. How did you get in touch with Luca? How did this come about?
(GNTN) Hey first off all thanks for the interview. Well, Luca is a good friend and DJ colleague of us for quite a while now. We always talked about producing some music together, because we thought our different musical influences and approaches would end up in an interesting combination and this is how these 2 tracks were born.
Looking back at your earlier releases like "What I Need", it has a very house music vibe. What was the inspiration for The Limit EP?
Our musical inspiration changed a lot over the last few years. Starting off, with as you said more house influenced tunes like "What I Need", we more and more got into the genre of techno music. Our goal for this EP was to get one track which has a nice techno driven ambience and one which got some typical house / tech house elements, so Luca as well as we can identify ourselves with this EP.
You had a lot of success with "What I Need" making it to #8 on the Beatport House charts, how did that effect you? Did it open many doors?
It definitely was a big success for us at this time and a lot of people approached us after the release. Nevertheless we are, as I already said, more into techno influenced stuff these days.
You've been in the game for just over 2 years now, so you're still very young as a duo. Have there been any highlights thus far? Live shows, releases, chance meetings?
There have been some highlights indeed. This year in general started out really well, with gigs in Cologne, Dusseldorf, London and more cities in the Ruhr Area, we live in. Playing locations like Bootshaus (DJ Mag #17) or cities like London definitely was a great experience, but it's also nice to see what an awesome feedback we got on our new EP with Luca Secco.
As you two are from Recklinghausen, Germany, what is the scene like there? Do you find yourself influenced by your neighbours, Berlin, France, The Netherlands?
The scene in Recklinghausen is not that big, but it's growing more and more, which is great in our opinion. What is also nice about the Ruhr Area is, that we got some bigger cities next to our home town, which got a bigger techno scene. Cities like Berlin are of course always inspiring as well, music wise, but also seen from the people and different musical influences & tastes such big cities got.
Where do you see yourselves in the next 2 years in the music scene?
We definitely got some labels on our list, which we want to release music on, as well as some locations we want to play in the future. We are working on getting one step further every day and hopefully it's gonna pay off one day.
And lastly, what are your top 5 go to tunes? The 5 tracks that will never falter or give up on you.
Gabriel D'Or & Bordoy – Gradiva
Ramiro Lopez – Hectic Show
Pan-Pot – Sleepless (Stephan Bodzin Remix)
Christian Varela – Voulva (Alberto Ruiz Remix)
Matt Sassari, Enrico Sangiuliano – Aries (Luigi Madonna Remix)
Thanks guys, I'll make sure to keep an eye on you, I'm sure you'll hear from you two again soon.