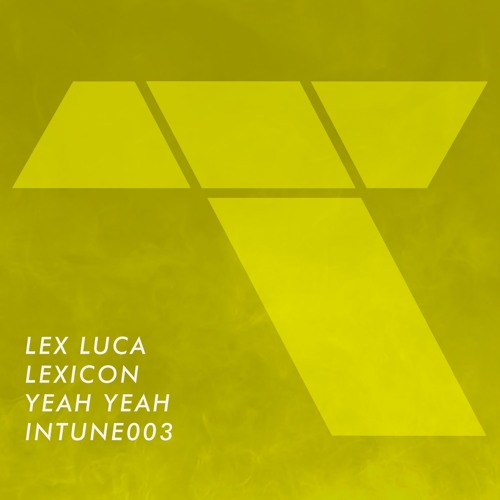 Out on January 26, Lex Luca's latest release, Lexicon / Yeah Yeah, is a great funky house release built for summer.
Recently highlighted as an artist to watch for 2018 by Mixmag, Lex Luca had a great 2017, including launching his own label, In Tune. Lexicon / Yeah Yeah marks the third release on the label, continuing Luca's outstanding run of form of top notch house cuts.
Lexicon is the more playful of the two, rolling patiently along on a gently wandering bassline and looped vocal before being joined by upbeat keys, rave whistles and a falsetto vocal pad: a nice reminder that while it might be sub-zero outside here in Canada, you can always find a warmth on the dancefloor… or down under. From the very outset, Yeah Yeah is a far tougher animal: a straight-up, no-holds-barred club thumper. Dominated by its commanding bassline it builds into a huge, all-consuming breakdown before all hell breaks loose.