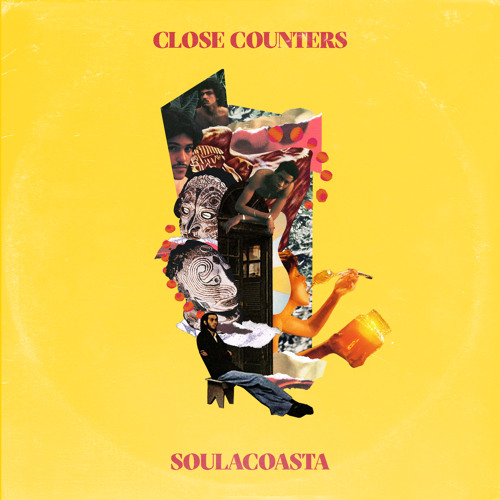 Close Counters, if you haven't heard of them, are a super duo from Hobart, now living in Melbourne, with a real electronic funk about them. Soulacoasta is their first ever album, and they've come out swinging for sure. Personally, every song is an absolute gem, with signature basslines and some very adventurous sampling.
I first met the duo, Finn and Allan, at the Marion Bay Falls music and arts festival, playing on the field stage with their name famously spelt wrong. Since then, their music has developed into a well oiled dance machine. They've been releasing singles here and there, with some great remixes as well. Especially their remix of Roy Ayers.
The album is a stand alone piece of sampling and funky goodness, with a stand out summer vibe. Dance, chill, groove, or just nod your head, these have you covered. The title track is one to be reckoned with, I am addicted to it.
You can get all of this for a "name your own price" on their bandcamp page. Click here to go straight to it. I'd recommend getting it as soon as you can… seriously.
I mean common, just look at these two, fun written all over their faces.